[ BEDROOM INTERIORS ]
Bedroom Interior Designs In Kerala
Bedrooms are personal, they reflect who you are and what you want to see when you wake up in the morning, they quite literally set the tone of the day. To help you wake up with a big smile, we can offer Kerala's best interior designs for your bedroom. Bedroom has to emanate that happy energy, and to do so, they are to be designed with love.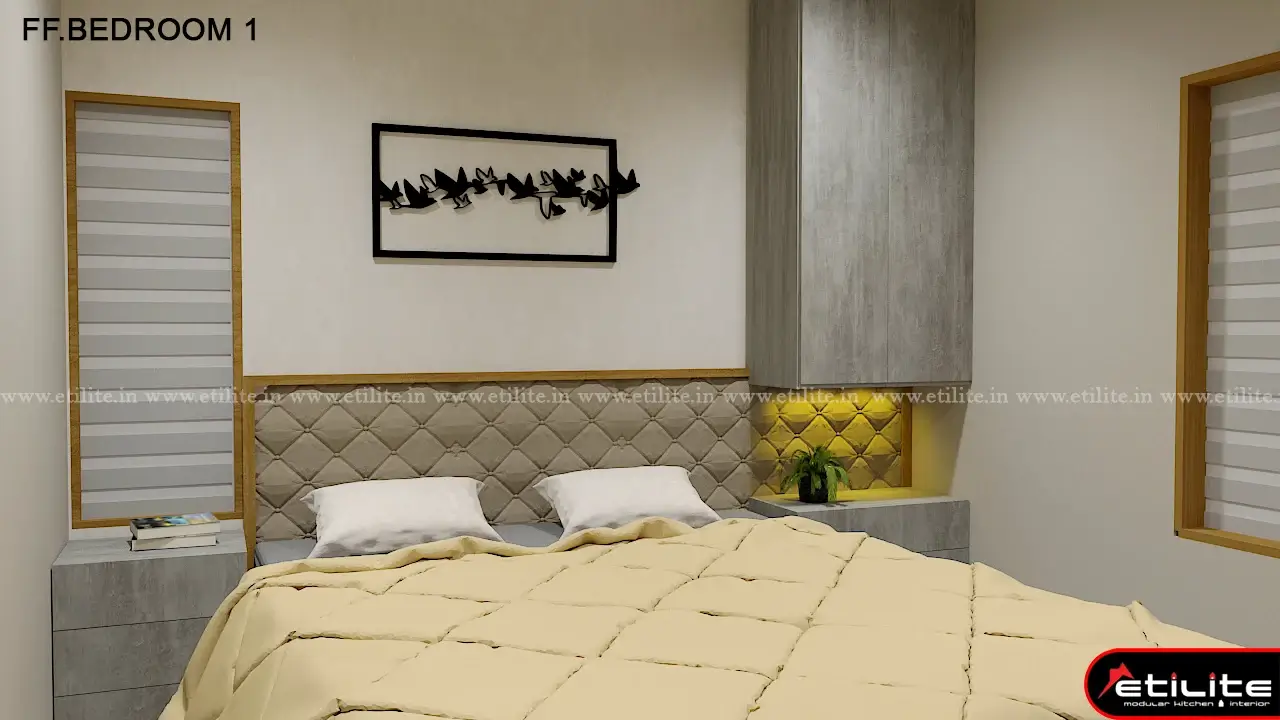 The sleeping interiors are to be surrounded by soothing lighting, wall arts/ posters/ paintings (or none at all) that speaks to your heart, elegant design that motivates you to start your day with all that positive energy which can make you feel like you can conquer the world. To craft such wondrous design pieces is not an easy task. Printing design ideas from pinterest can only get you so far, at best you would be living in the bedroom that was designed for someone else and at worst, well, let's not go there! The essence of the matter is, who you are and what you want to be has to be reflected in the bedroom. The interiors must speak to your inner self.
To craft the interiors worthy of your character, a little professional help can take you a long way. Talk to an expert at Etilite, who is willing to listen to your needs, and to explore the possibilities with you. The team at Etilite can gift you the bedroom interiors of your dreams.